About Us
Meet our team at Minooka Laser Therapy Center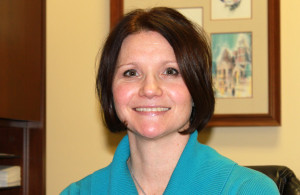 Dr. Joann Maruszak D.C. received her Doctorate degree from Palmer College of Chiropractic in 1996 and her B.S. in Biology from the College of St. Francis in 1992. She opened Minooka Family Chiropractic in 1996.  Dr. Maruszak is a member of the Laser Pain Management Association. She is certified by the National Board of Chiropractic Examiners and licensed by the State of Illinois. She is a member of the Illinois Chiropractic Society, ICA Council of Chiropractic Pediatrics. and Palmer Alumni Association. Dr. Maruszak is an active member of the community. She lives in Channahon with her husband Ron, and their two children Emily & Evelyn. Dr. Joann Maruszak has over 24 years experience in practice and has helped thousands of patients achieve better health through chiropractic, laser therapy, lifestyle changes, and exercise. She regularly attends seminars and classes to better serve her patients.
10 Benefits of MLS Laser Therapy 1. Anti-Inflammatory: MLS Laser Therapy has an anti-edema effect as it causes vasodilation and activates the lymphatic drainage system swollen areas; leading to a reduction of swelling. 2. Analgesic: MLS Laser Therapy has a beneficial effect on nerve cells. It blocks pain transmitted by these cells to the brain which decreases nerve sensitivity.
Drew Grennell / Laser Specialist
Drew has been involved with MLS Laser Therapy since November of 2012. He has completed thousands of successful treatments as a Laser Technician at Orland Park Laser Therapy Center. He is an advanced certified Laser Specialist and is a founding member of the Laser Pain Management Association. He also acts as the Laser Safety Officer.
3. Accelerated Tissue Repair and Cell Growth: Photons of light increases the energy available to the cell so that the cell can take on nutrients faster and get rid of waste products. As a result of exposure to laser light, damaged cells repair faster.
Our Staff At Minooka Laser Therapy Center, we are focused on providing our community with the highest level of pain management.  We will make every effort to exceed your expectations.  We are committed to helping you achieve good health, and here to help guide you on your way to wellness.  At Minooka Laser Therapy, we are focused on providing the community with the safest and most effective treatments available.  Minooka Laser Therapy Center's staff is extremely experienced and is well trained with what they do.  They are committed to their patients, and will make sure your experience is satisfactory.  We hope to see you soon!
4. Improved Vascular Activity: Laser light will significantly increase the formation of new capillaries in damaged tissue which speeds up the healing process, closes wounds quickly, and reduces scar tissue. Additional benefits include acceleration or angiogenesis, which causes temporary vasolidatation and increases the diameter of blood vessels.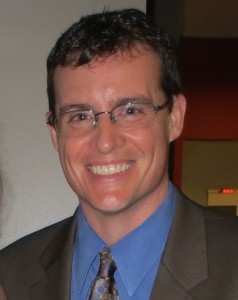 Ron has been with Minooka Laser Therapy Center since the beginning.  He is also Dr. Joann's husband. Over the years, he has worked with all aspects of the office. Currently, he oversees operations in the office and accounting duties. Ron believes that being involved with Chiropractic, and now Laser Therapy, is extremely rewarding.
5. Increases Metabolic Activity: MLS Laser Therapy creates higher outputs of enzymes, oxygen, and food particle loads for blood cells. 6. Trigger Points and Acupuncture Points: MLS Laser Therapy stimulates muscle trigger points and acupuncture points on a non-invasive basis providing musculoskeletal pain relief.
7. Reduced Fibrous Tissue Formation: MLS Laser Therapy reduces the formation of scar tissue damage from cuts, scratches, burns, or surgery. 8. Improved Nerve Function: Slow recovery of nerve functions in damaged tissue can result in numbness and impaired limbs. Laser light speeds up the process of nerve cell reconnection and increases the amplitude of action potentials to optimize muscle healing.
9. Immunoregulation: Laser light has a direct effect on immunity status by stimulating immunoglobulins and lymphocytes. Laser emissions are absorbed by chromophores (molecule enzymes) that react to laser light. Upon exposure to the laser, the enzyme flavomononucleotide is activated and starts the production of ATP (adenosine-triphosphate), which is the major carrier of cell energy and the energy source for all chemical reactions in the cells. 10. Faster Wound Healing: Laser light stimulates fibroblast development in damaged tissue. Fibroblasts are the building blocks of collagen, which is the essential protein required to replace old tissue or to repair tissue injuries.
Affordable, Effective Pain Relief, Free of Dangerous Side Effects
If you have any questions or want to come in and learn more about us, Call (815) 467-0200